<- Back to blog index
Today's walk was actually about 2 hours long and took us through forests, neighborhoods, and finally a view of four volcanoes! There was this weird light in the sky today aka THE SUN, so Chris and I decided to get our daily dose of vitamin D with a hike in the sun instead of a little pill.
Just a few minutes from downtown is a hike called the Council Crest Trail, it's about 3.4 miles long and ends at Council Crest Park which is 1,071 feet above sea level. From 1907-1928 Council Crest Amusement Park was located there. Trolleys would carry people up to to the amusement park until 1941 when it was torn down, the trolleys were dismantled in the 50's. I also read that it was the highest point in the city, but then read that is wasn't - who knows what's the truth and who knows if I could handle it! I'm really sorry for that one.
I love to hike, but it has been cold and rainy for the last few weeks so it felt so nice to get outside. As we were walking Chris and I couldn't help but comment on the sound of the wind in the trees. It's like a calming song. Much more calming than the sound of my panting as we walked up steep, muddy hills. At some points we'd walk through neighborhoods in the forest full of houses with the weirdest architecture. Rich people love to spend their money on houses that don't seem to make much sense. The houses looked cool but not very comfortable, which I guess is the epitome of being "cool" (looking at you high heels).
Chris and I mostly walked in silence to enjoy being a part of nature. At one point though I kicked a leaf and then a branch immediately tripped me, which we decided was natures way of showing me who is boss. I slipped about 16 times on this trail but never actually fell, so I feel like I emerged the victor here.
Once we reached the top, it was very windy and cold but so beautiful it was worth the stinging noses! Chris and I sat on a bench and ate peanut butter crackers while staring at the majestic white peak of Mt. Hood. After climbing a little more and we reached vista circle where we could see four of the volcanoes surrounding Portland; Mt Hood, Mt St Helens, Mt Adams, and Mt Rainier.
What a weird, amazing city!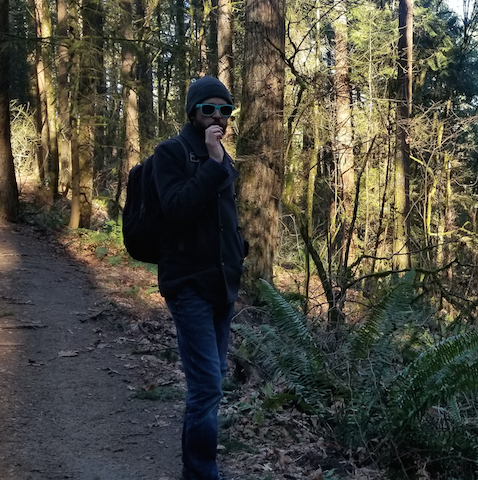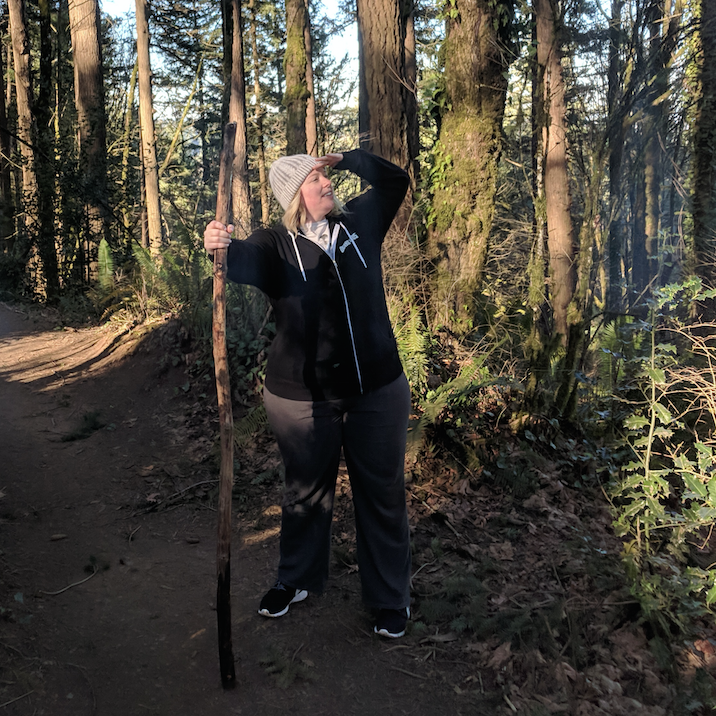 Lewis & Clarking the shit out of this place